Ik woon in een kasteel dat moeder heet (202o)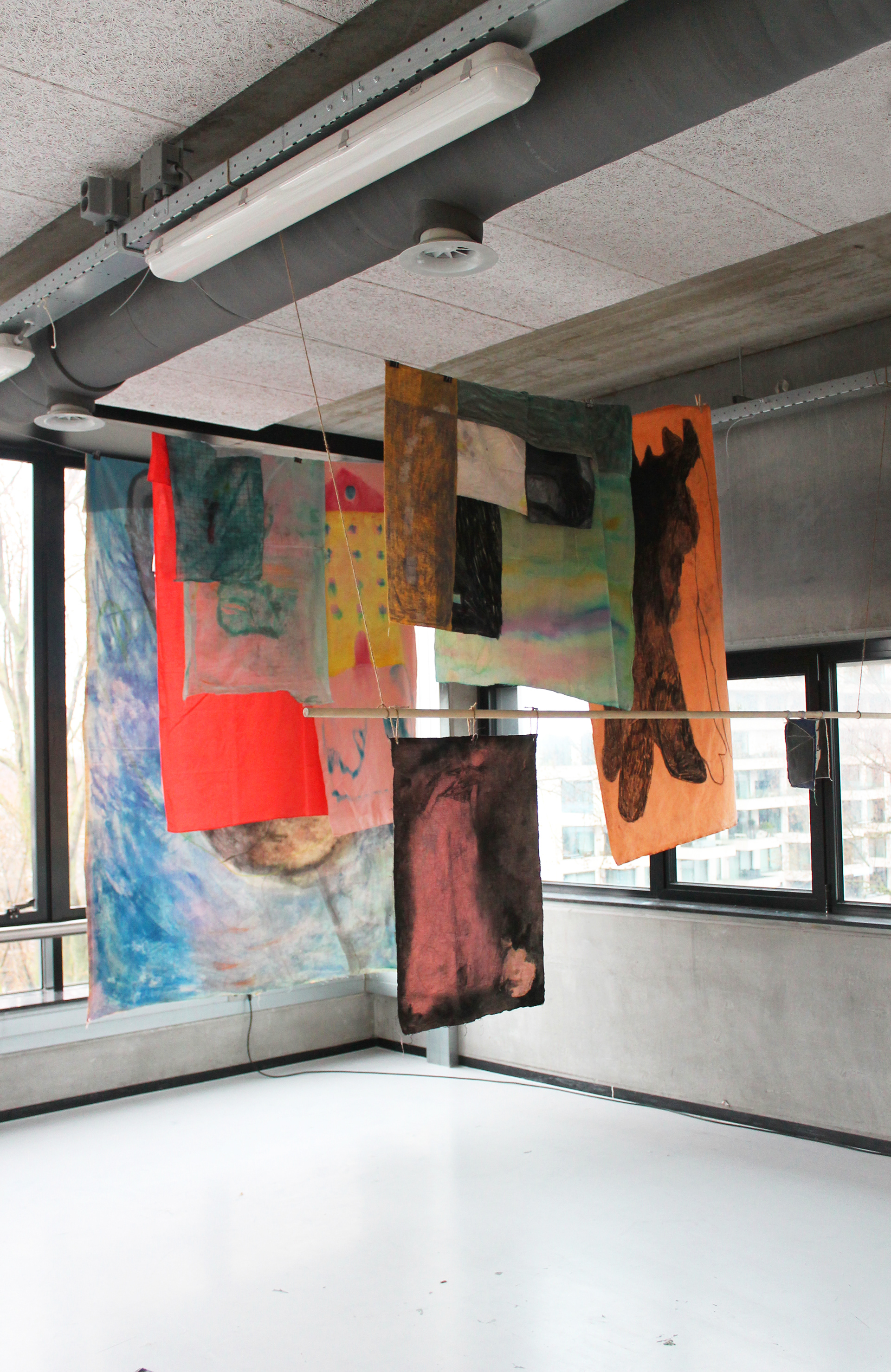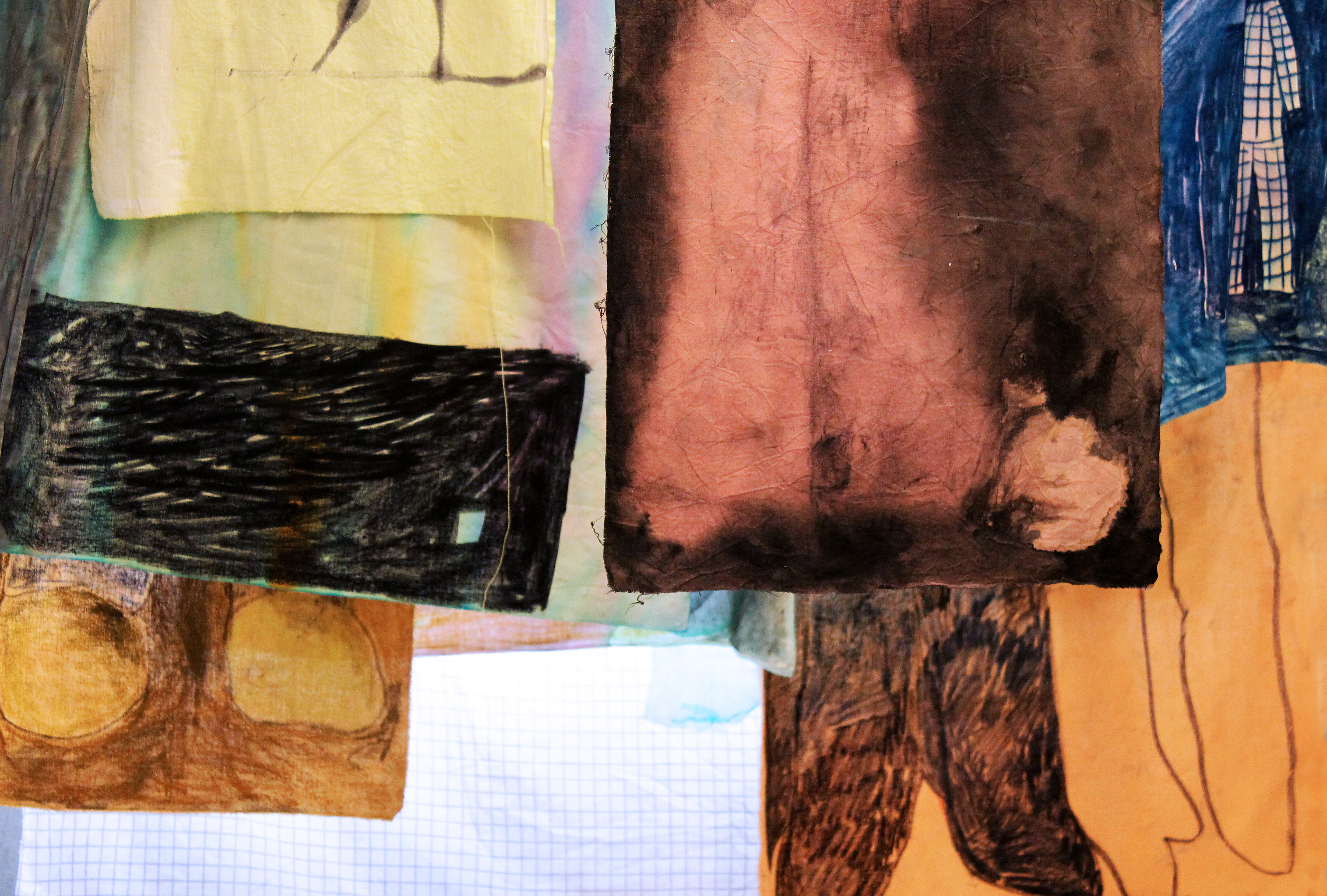 Ongoing research on childhood memories and softness. A growing collection of drawings and paintings on used textiles creating a language, evoking a sense of volatility and fogginess. Capturing spaces I experienced as a child, growing up in house with sheets for walls.
Acrylic, pastel, charcoal and ink on a variation of textiles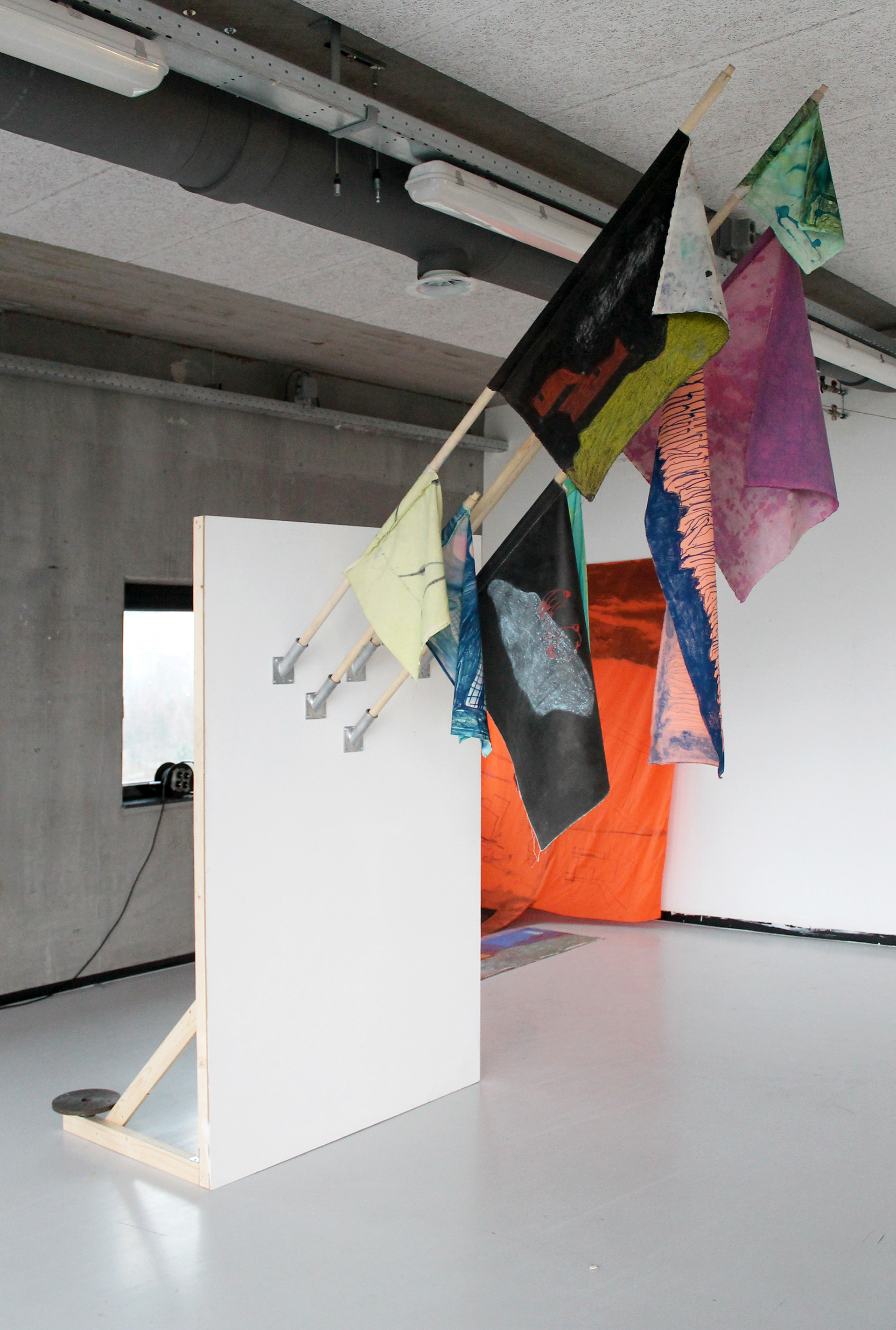 Waar muren zaten hangen nu grote lappen stof. Ik vind er een ruis die zich verzamelde tussen mijn oren, ter hoogte van mijn neus. Het zachte gezoem echoot door mijn gedachten heen. Het klinkt als de dynamo van mijn fiets en de sneeuw op televisie. 
Er lag een muis waarvan alleen het skelet overgebleven was.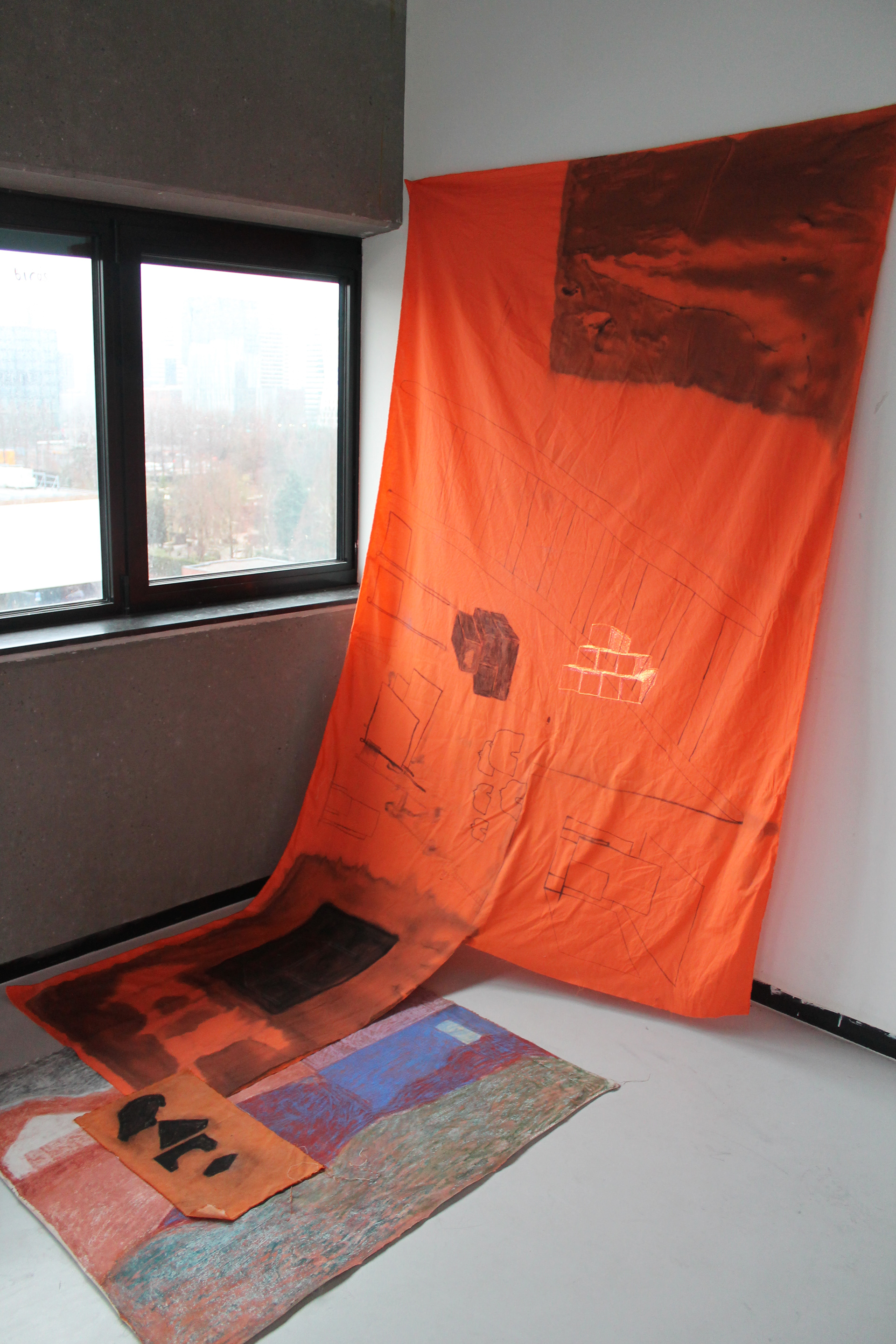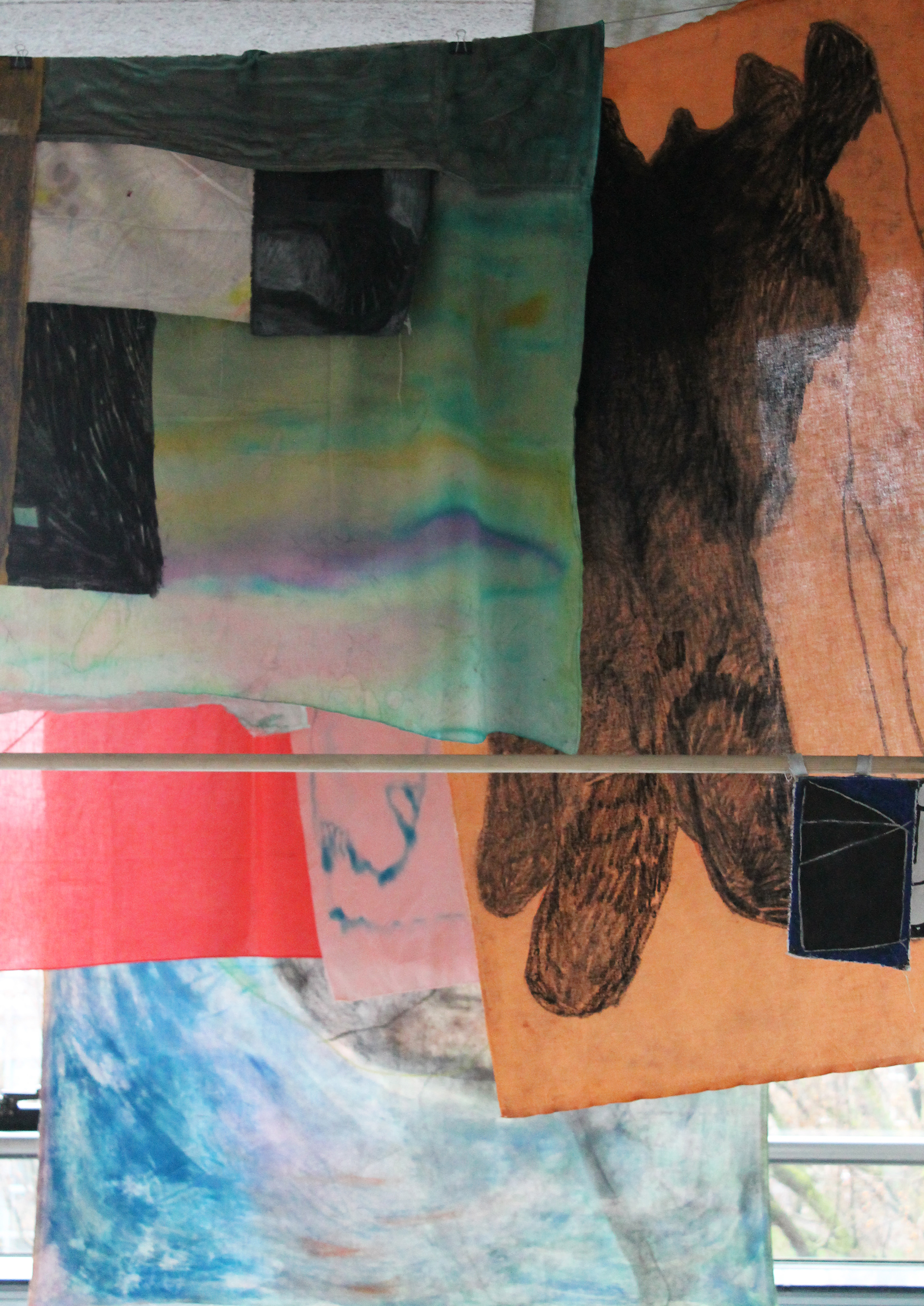 Ik woon in het kasteel dat moeder heet. De muren zijn oneindig hoog, voor de ramen hangen zachte rode gordijnen. Ik slaap in de toren. Wanneer ik uit mijn raam kijk zie ik het diepe water liggen, dat van mijn vader is. Een gracht die hij zelf heeft gegraven, waarvan niemand weet hoe diep het is.