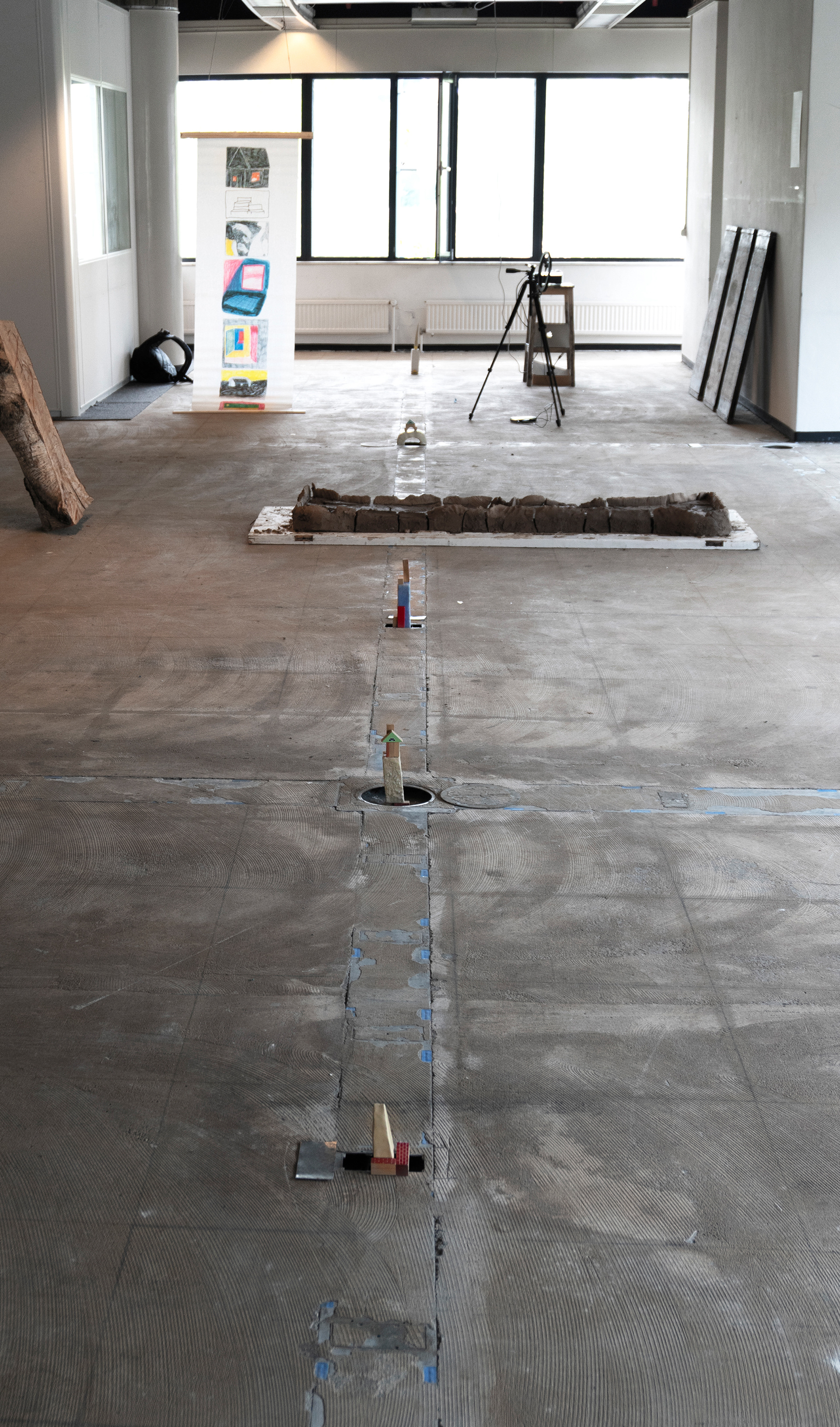 A collection of objects, animation and text revolving around building and re-building houses and m
yths from my childhood
. Capturing what, or who, is underneath the walls of an old house. F

inding a new language in old wooden beams, and reading its stories. 
Part of the exhibition
Kruisbestuiving
, which took place in a former bank building. Using its architectural elements to re-build houses found in-between walls and underneath worn-out carpet.
Onder de muren zitten de anderen
Onder de witte verf vond ik nieuwe kleuren en iemands bloemetjesbehang. Ik kraste tot ik rode bakstenen zag, aan elkaar bevestigd met slordig aangebracht cement. Ik dacht aan een boer van een eeuw geleden met weinig tijd, veel koeien.
Op de zolder ligt een zak met sleutels waarvan ik de deuren niet ken.  
Ik vond een nieuwe taal in de balken op zolder. In de kronkels en gaatjes die in het hout gekerfd zaten, zag ik een nieuw schrift, waarvan ik de enige was die het kon lezen. Ik las er verhalen in over verborgen deuren en kamers.  
​​​​​​​
In de tuin liggen vier poezen, drie vogels, een muis, een pinpas en paar gulden begraven.
Ik boorde een gat in de muur en vond een nieuwe kamer. Er is plaats voor een vingernagel en een muntje van vijf cent.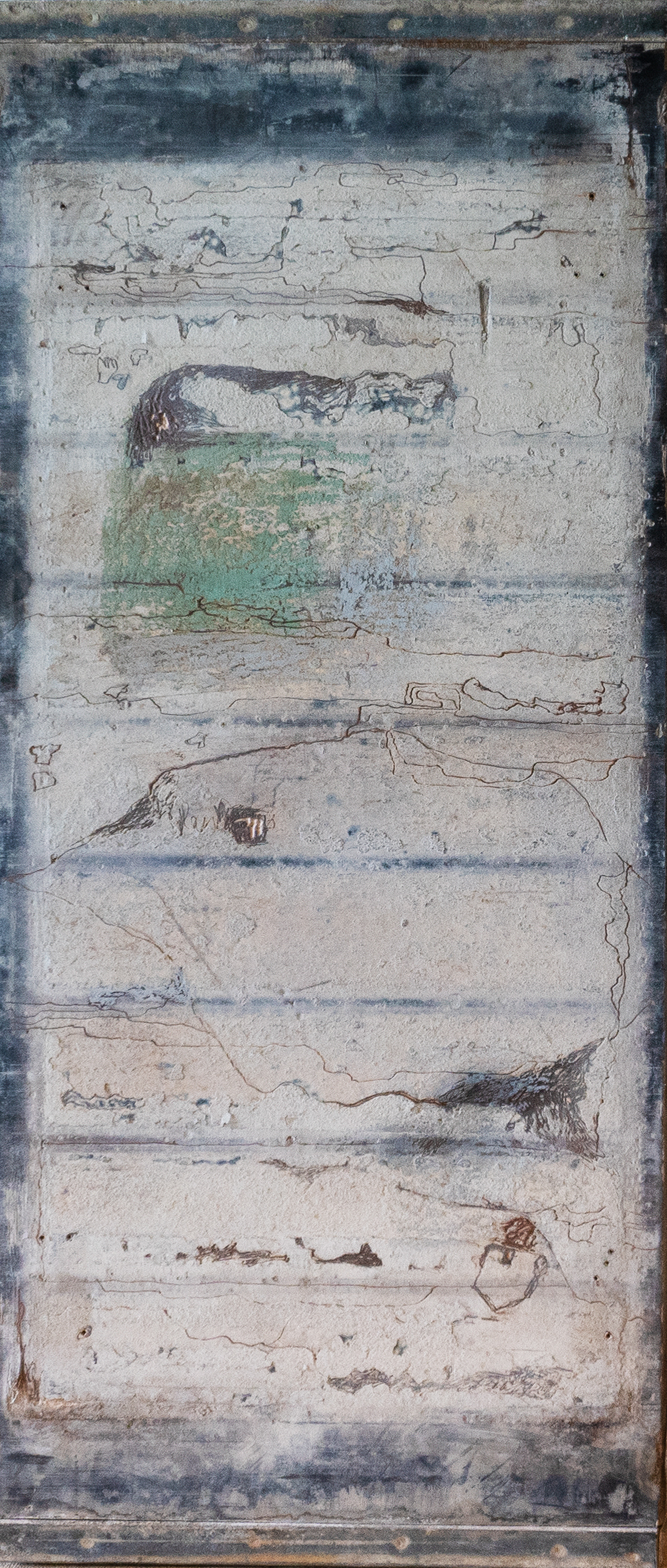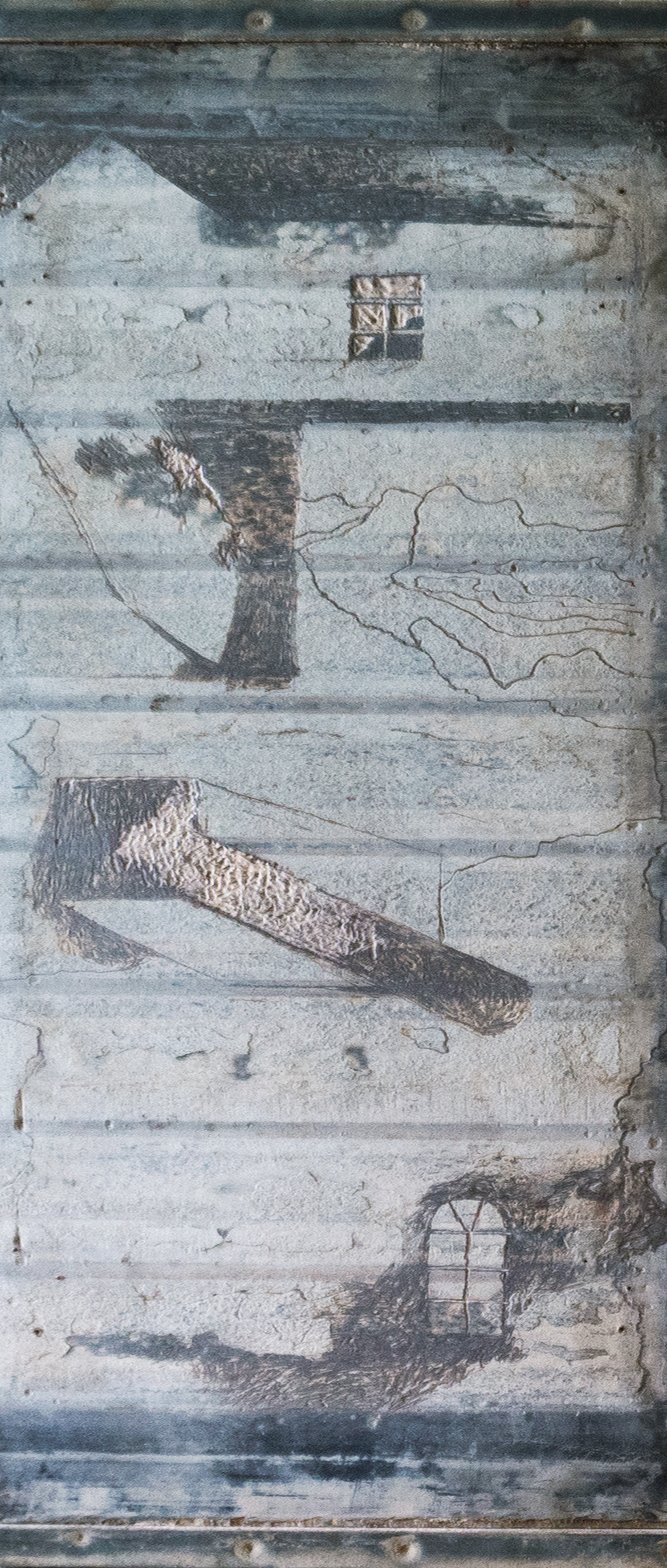 Nieuw schrift I & II, engraved concrete on wood panels (1,6 x 0,7 m)